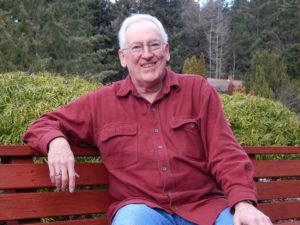 Scott Rosekrans
Pastor
Being a pastor is my fourth career.  Prior to becoming a Certified Lay Minister with the United Methodist Church I was a Houston Police officer, a Criminal Defense attorney, a District Attorney in Texas and a Prosecuting Attorney in Washington State.  I believe my life experiences give me a special insight on the human condition.  I have seen people at their best and at their worst.  I draw upon my 25 years of jury trial experience in conveying the gospel message in a unique and engaging manner.  While I won't give you legal advice, I can listen with an ear that has heard just about everything.  I like to tell people that if they aren't into "Organized" religion, I'm their guy as I am not very organized and go where the Holy Spirit leads me during worship services.  Church should be both fun and fulfilling and we work very hard at giving you both.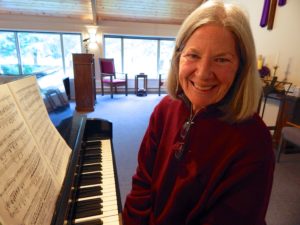 Sheila Harwood
Accompanist
Sheila Harwood began her musical studies at the ripe age of 2-1/2, on her musician mother's lap. She earned both her B.A. and B. Mus. Piano Performance under Bela Siki at the University of Washington; then while working on her Master's, was handed a fulltime Teaching Fellowship. Following advanced studies with Gordon Green at London's Royal Academy of Music, and with Jeremy Siepmann (future Music Head of the BBC), she returned home, one exhausted puppy. Sheila married and raised a family–a path infinitely more fulfilling and exhausting.
Through all of the exhaust fumes, Mrs. Harwood taught successfully for over 25 years, enabling scores of students to win scholarships, numerous of them to Ivy League schools. She served for 11 years as principal accompanist to a 1700-family church/school in Auburn, WA, as well. Sheila now has a lot of fun providing musical support to the vibrant, community-oriented congregation at CUMC. Very few exhaust fumes here.
Sheila lives on Marrowstone Island, where she thrives with her books, birds, yarn, beach/forest treks, and making merry mayhem with her beloved, impossibly talented Nordland Garden Club accomplices.