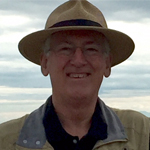 Scott Rosekrans
Pastor
Being a pastor is my fourth career. Prior to becoming a Certified Lay Minister with the United Methodist Church I was a Houston Police officer, a Criminal Defense attorney, a District Attorney in Texas and a Prosecuting Attorney in Washington State. I believe my life experiences give me a special insight on the human condition. I have seen people at their best and at their worst. I draw upon my 25 years of jury trial experience in conveying the gospel message in a unique and engaging manner. While I won't give you legal advice, I can listen with an ear that has heard just about everything. I like to tell people that if they aren't into "Organized" religion, I'm their guy as I am not very organized and go where the Holy Spirit leads me during worship services. Church should be both fun and fulfilling and we work very hard at giving you both.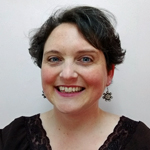 Melanie Rosas
Administrative Assistant
Melanie grew up in this area and graduated from Chimacum High School in the early 90's. She earned her BA in Education from Central Washington University in Ellensburg (Go Wildcats!) and her MA in Teaching from Saint Mary College in Kansas. After several years of teaching she decided that it wasn't what she wanted to do long term so after trying out many different hats, has since concluded that administration and customer service are her niche. She really enjoys helping others so she's very thankful she has the opportunity to work and help out at CUMC.
Melanie and her husband, Jason, have been married since 2011 and adopted two beautiful little girls, sisters, ages five and nine, from foster care in February 2017. They are also the proud parents of furry "children" CG, a Pomeranian/Cocker Spaniel mix who is full of personality and two kitties, Bella and Sophia, who love to play and snuggle each other.
Melanie enjoys organizing, spending time with family and friends, bargain shopping, dark chocolate, and the new found joys of parenting. They've lived in Port Townsend since 2012 and are very excited to have purchased a house in Port Townsend in October 2018.